So, last weekend, I was riding up Mount Palomar with my CBR and I got a little bored with it. She was kinda fat and heavy, and not very compliant. I started missing my old bike. So, I sold my CBR and got a R6S Special Edition. I put her on my bike stands and washed her, my hands were freeazing. It's starting to get cold here in SoCal.
My new girl friend, Rachel: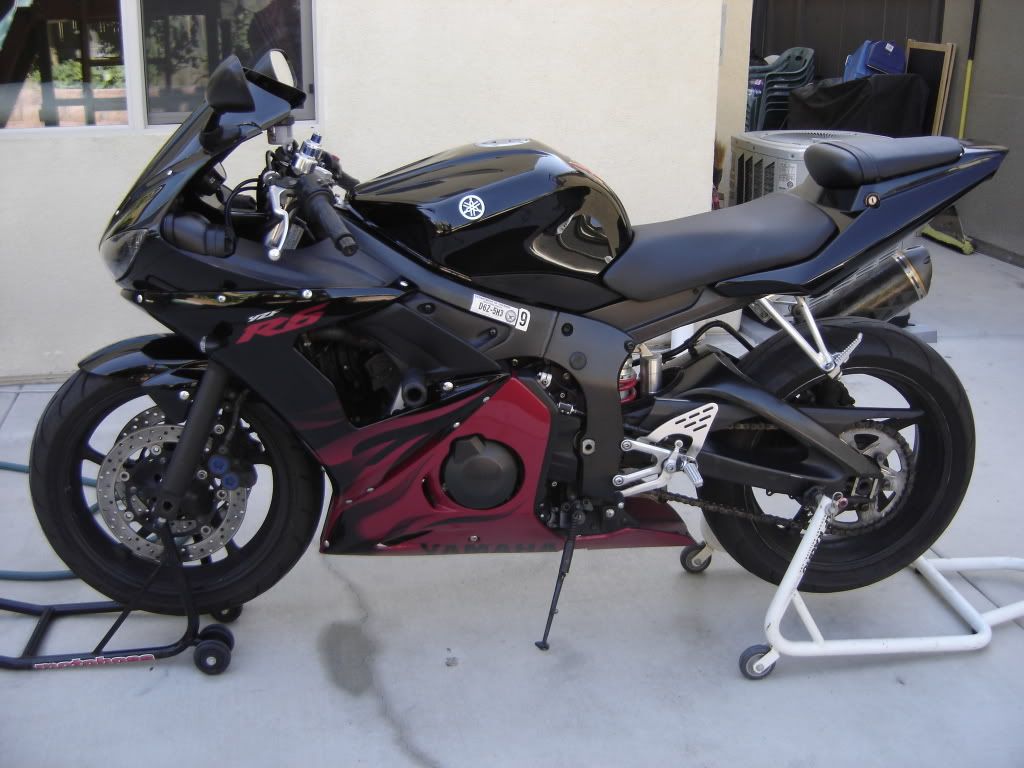 Camera mount:
By the way, I went riding today and here's me riding up Dulzura/Jamul California. This area is literally my back yard. Notice I'm only going about 70 mph (on a 30-45mph zone), this area actually has a lot of CHP traffic and Border Patrols. This area is one of those places where illegal aliens travel. That Civic in front is my friend driving, so we're trying not to get any tickets. He's actually in the process of getting his own R6.
Post a pic of your 2 wheels! Dirt and street are welcome!!